Sheldon TheraGood
is an extraordinary, well rounded, man living his life by design.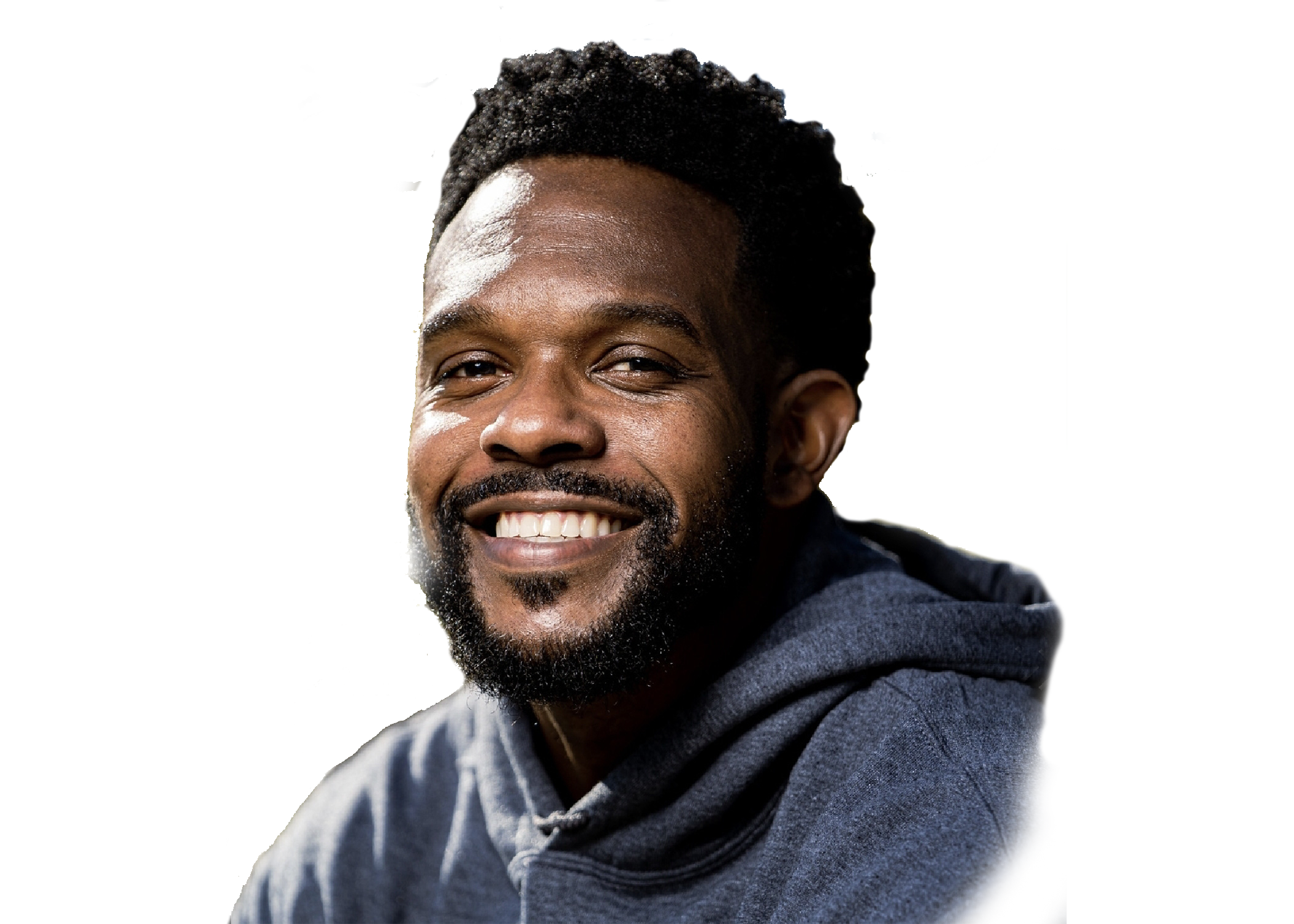 As a public servant, youth mentor, speaker, and philanthropist, he has a relentless passion for giving, helping, and encouraging others. Sheldon intentionally moves about fulfilling his purpose and calling in life- to inspire youth and offer hope to distressed adolescents who have lost their way and helping those who are less fortunate.
Sheldon is the founder of TheraGood Deeds, a Houston based 501c3 nonprofit organization that provides mentoring, counseling, and outreach opportunities focused on making a positive impact in the lives of youth- affectionately referred to as Future Achievers. TheraGood Deeds is a vital organization that provides resources and encouragement to youth in the fragmented communities it serves. TheraGood ensures the Future Achievers are continuously evolving and moving forward in becoming positive, productive, and self-sufficient individuals as they encounter the rapidly changing dynamics of today's society by equipping them with the information and resources they need to positively contribute to the quality of life in their communities. Under Theragood's leadership, TheraGood Deeds has evolved from a one on one mentoring program to having ongoing opportunities for the Future Achievers to experience outreach opportunities and personal development.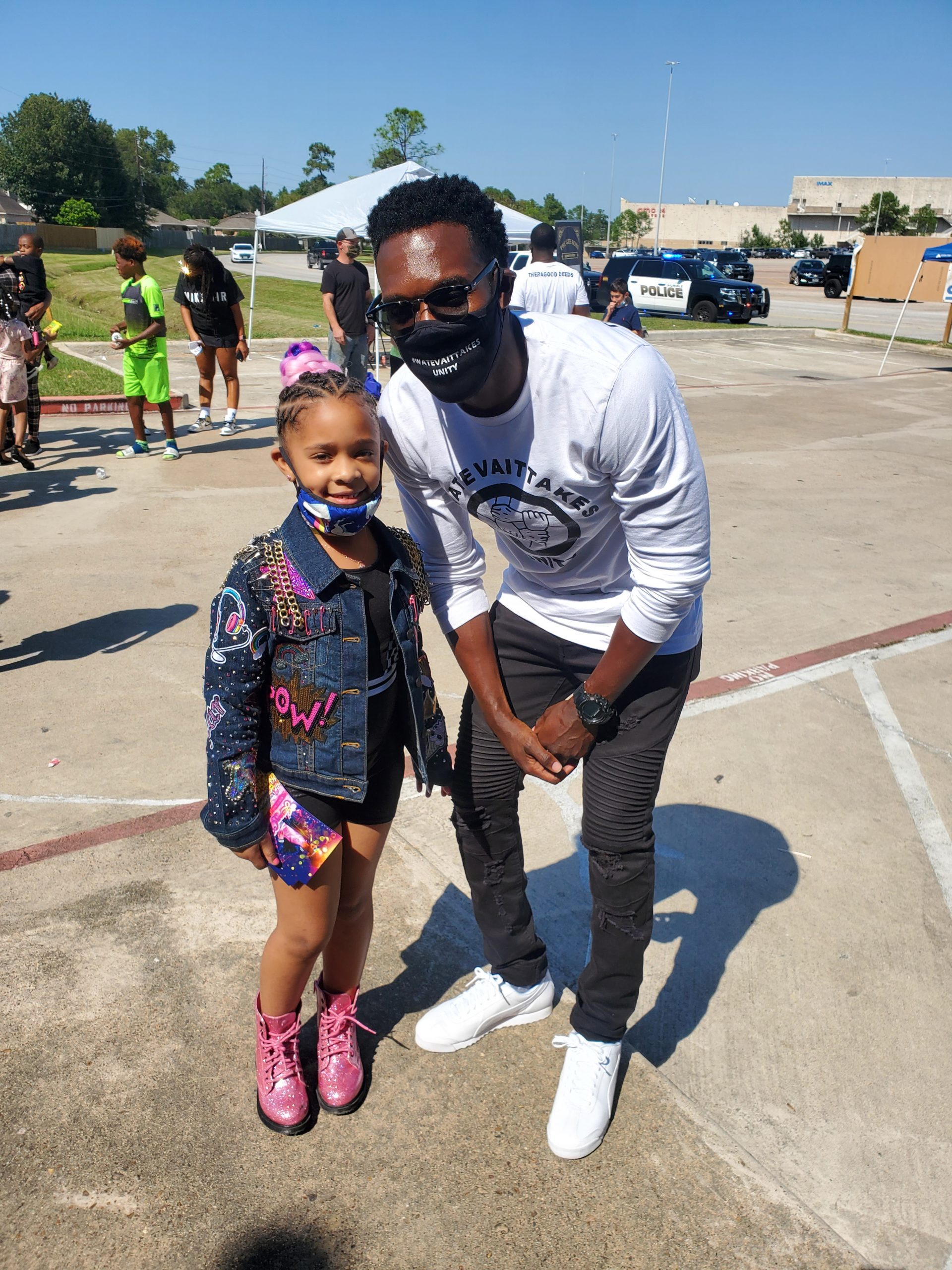 Sheldon is a strong and passionate advocate for the youth and homeless communities ensuring that they are cultivated with positive attributes daily and has a lot of experience working with these populations. His first job as a juvenile detention officer at a Harris County youth lock up facility is what fueled his interest in helping children. Hearing their stories of despair, defeat, and discouragement, TheraGood found himself offering them sound advice, reinforced with positive messages of hope, faith, and love. A few years later, he joined the Houston Police Department, working with the special operations division. In 2014, he landed a spot on the department's homeless outreach team, a special initiative focused on connecting the community, law enforcement and the city's homeless population. Theragood uses his platform as an officer to give back to the community through TheraGood Deeds. Some of the outreach efforts include a back to school supply drive, feeding the homeless and providing toiletry bags at Thanksgiving, hosting a Christmas toy drive and party for kids, and so much more.
Sheldon is a native Houstonian and graduate of Jack Yates High School. He received a Bachelor of Arts in Communications from Texas Southern University and a Master of Arts in Counseling from Prairie View A&M University. He is a proud member of Kappa Alpha Psi Fraternity, Inc. In addition to mentoring youth and helping others, TheraGood enjoys playing basketball, reading, spending time with family and friends, and traveling. Sheldon is committed to honoring his passion and walking in his purpose; inspiring people and impacting the world "One Good Deed At A Time."
The City of Houston has celebrated the service of Mr. Theragood by proclaiming TheraGood Deeds Day for their Annual "Real Talk with Youth and backpack giveaway event" also being honored as a recipient of the 2018 Bravo Award Recipient for his commitment to service by Mayor Sylvester Turner. He's also been recognized for his continued sacrifice by the Top 50 Black Entrepreneurs,
Channel 13, The Houston Chronicle as a Harvey Hero, Fox 26 News, KHOU 11 Debra Duncan
Show, featured on Isiah Carey's X-Factor, Received Houston Texans Star of Courage Award, The Ann Atwater Award for movie screen "The Best Enemies", Alvin V. Young Award from the African American Police Officer League and 40 and 40 Award nominee
Established in 2010, TheraGood Deeds is a 501(c)3 non-profit organization whose primary focus revolves around assisting inner city youth, also known as Our Future Achievers, become positive and affluential members of our society,. The organization's name stems from our founder's last name, Theragood. The addition of Deeds was necessary as it reflected the positive standard that Mr. Theragood bases his life on everyday . The dream of Theragood Deeds, Inc was born during Mr. Theragood's tenure as a Harris County Youth Detention Officer. While working at the detention center, Mr. Theragood often came into contact with many troubled youth who, after a little positive reinforcement, begin to confide with Mr. Theragood their dreams and aspirations. It was in this moment that Mr. Theragood realized it was the job of adults such as himself to offer hope to troubled adolescents who had somehow lost their way. A good deed is defined is the act of kindness, accommodation, generosity , or charity, performed with the simple intention of being helpful . Everyday Mr. Theragood challenges himself, as well as others, to perform a Good Deed. It can be as simple as giving the elderly a helping hand, telling someone they look nice today, providing meals to the homeless, or participating in charitable marathons. Mr. Theragood believes there are plenty of positives attributes in one's life or community that can be used to maintain a positive outlook. With the assistance of our volunteers, this organization challenges our future achievers to always think positive and perform Good Deeds not only for themselves, but for society as well. We also challenge our future achievers to set short term and long term goals by identifying and accomplishing their aspirations one good deed at a time.